Mardi Gras Ball February 13, 2021
My Friend's House Mardi Gras Ball is one of the premier events in Williamson County. The Ball is held in February every year as My Friend's House major, annual fundraiser. The event provides the opportunity to dress up, participate in a jazz parade, enjoy a multi-course meal, dance the night away, and is always chock-full of merriment.
SAVE THE DATE: SAT., FEBRUARY 13, 2021
at the Franklin Marriott Cool Springs
Festivities begin at 6:00 pm.
Event Details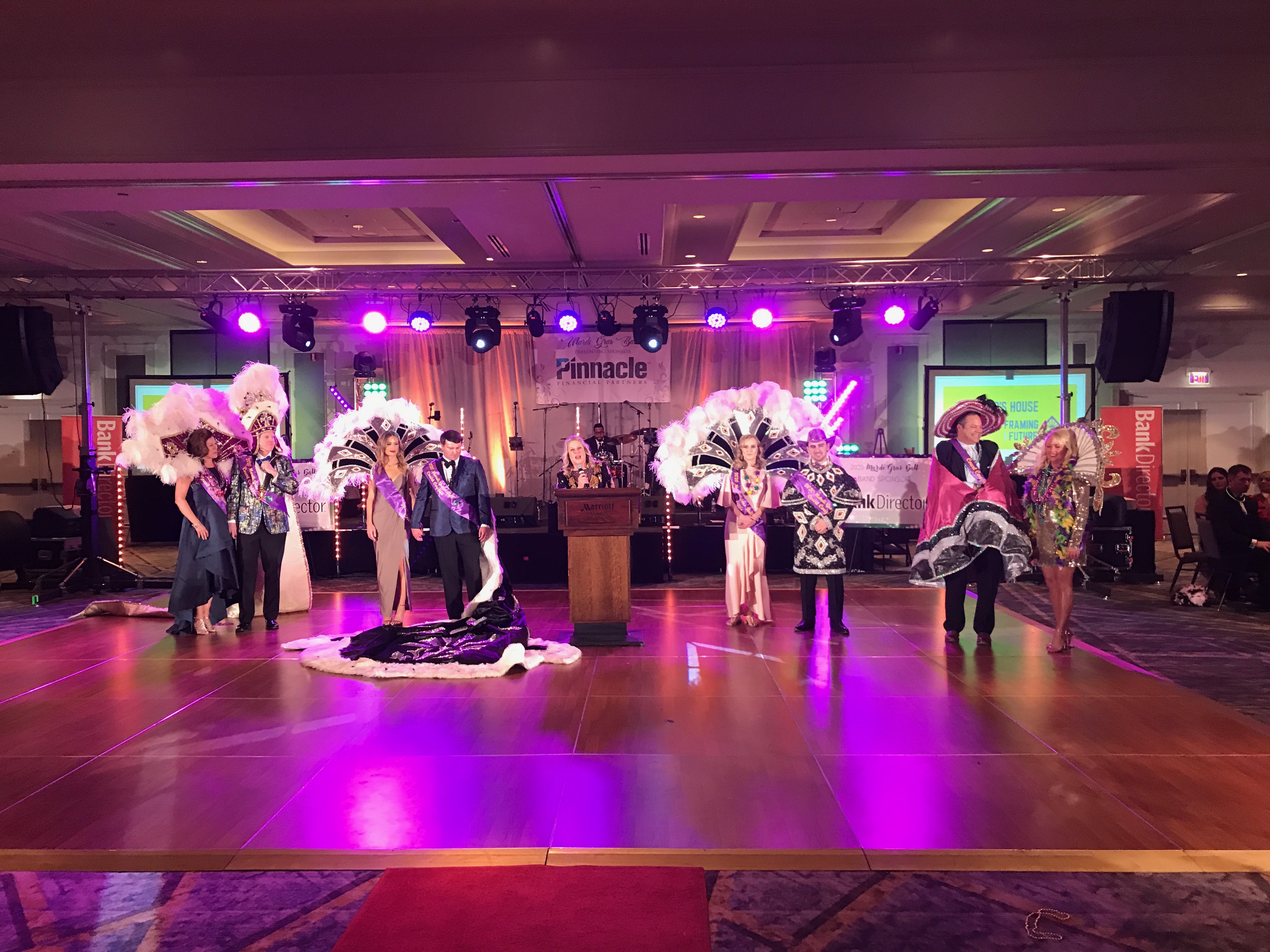 Tickets
Ticket sales will open soon for the Mardi Gras Ball.
You may purchase single tickets or purchase tickets for an entire table at a discount rate. Gather your friends and make plans to attend!
Buy Tickets
Royal Court
Our Royal Court Couples are the heartbeat of the ball. Each year couples compete to be crowned the King and Queen of the Mardi Gras Ball. This honor is bestowed upon the couple who raises the most money, and the announcement is the highlight of the evening.
Corporate Sponsorships
If the Royal Court is the heartbeat of the Ball, the corporate sponsors are our lifeblood. By becoming a corporate sponsor you partner with My Friend's House in providing life-changing care to the boys in our program. There are varying levels of sponsorship available, and all contributions are tax deductible. Click here to learn more on becoming a corporate sponsor.
Krewe Party
The Mardi Gras fun begins with the Krewe Party early in the week of the ball. This kick-off event is casual, fun and gives you the chance to celebrate with our Royal Court at a local dining establishment. This event also boasts a silent auction.
---