Ben Ostine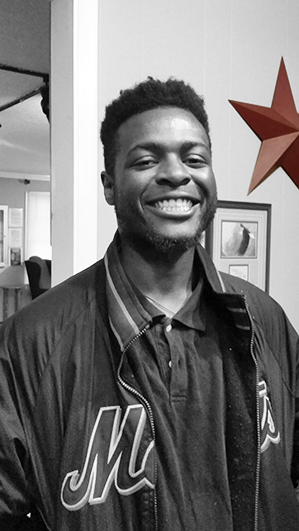 Ben came to My Friend's House (MFH) in the fall of 2012 during his senior year of high school through a series of circumstances that had him on the wrong path. The combination of poor life choices and failing school caused him to not care about the present or his future.
A short time after his arrival at MFH, he began to experience a change in his attitude toward school. He worked hard and attended academic tutoring and credit recovery every day after school. Due to previous addictions, Ben was placed in a drug and alcohol recovery program to get the help he needed. Not only did he accept help with his schoolwork and addictions, he gained respect for the adults who were caring for him. He made new friends and became a role model among the other boys.
Ben finished the MFH program early in his final semester of high school, but he did not want to move schools again so close to graduation. He was granted special permission to stay on at MFG to complete the semester and graduate from the school where he had experienced so much success. Through the help of MFH, he attended Prom that year and, most impressively, was offered a scholarship to attend college at Oakland City University in Indiana.
In the spring of 2014 after attending college for two years, Ben returned to Middle Tennessee. He began work as a carpet cleaning technician, subcontracting with a major company, and currently has started his own carpet cleaning business with his long-time friend and partner, Earl Doran.
Ben credits MFH and the assistance of the dedicated direct care staff with his success. Most of all, he wants the community to know that the care he received through MFH is the reason he is so successful today. Ben says that any young resident at MFH will be on the road to success if they work hard, follow the program, pay attention to their school work, and respect the staff and volunteers that are there to help.
He has fond memories of his time here at MFH and, although it wasn't always easy, he learned how to cope with the trials of life and is thriving today. We are grateful to Ben for sharing his story and his amazing smile!
Craig Petway
Craig arrived at My Friend's House (MFH) in the spring of 2010, toward the end of his freshman year in high school. He was in need of supervision, drug and alcohol counseling, credit recovery, and lots of guidance. What he got was THAT and a whole lot more.
It is fair to say he was not thrilled to be here initially. However, it did not take long for him to understand the program, excel in it, and become a leader for the other boys. He has very fond memories of his stay at MFH…everything from having a home, the programs, the life-long friends he made with a few of the other boys, the healthy relationships with the staff, and the opportunities and activities that were afforded him while he was here. Among his favorites were attending the Predators and Titans games and being able to work out at the YMCA.
He admired all the staff and soon realized that direct care staff were working to make a better life for him and all the boys…even during their pitfalls and struggles.
In the spring of 2011, Craig graduated the program and left MFH to go live with a foster family for a short while before moving to his final foster home…which reunited him with his sister. He stayed with these foster parents through his high school graduation and they provided the additional care and stability he needed. During this time in his life, Craig benefitted from a relationship with Youth Connections, an organization providing resources for young men and women 16-26 years of age. He served as a spokesperson for them around the region and spoke at various functions.
Craig enrolled at Tennessee State University in the nursing program with plans to become a registered nurse. He has one semester left to complete before graduation. Craig is currently working as a mechanic's assistant at INSTEEL and is engaged to be married to Martha Hernandez.
He credits MFH with getting him on the right path and laying the foundation for all his success. He humbly admits that without his stay at MFH, things would likely have turned out much differently for him.
Tyler Hindes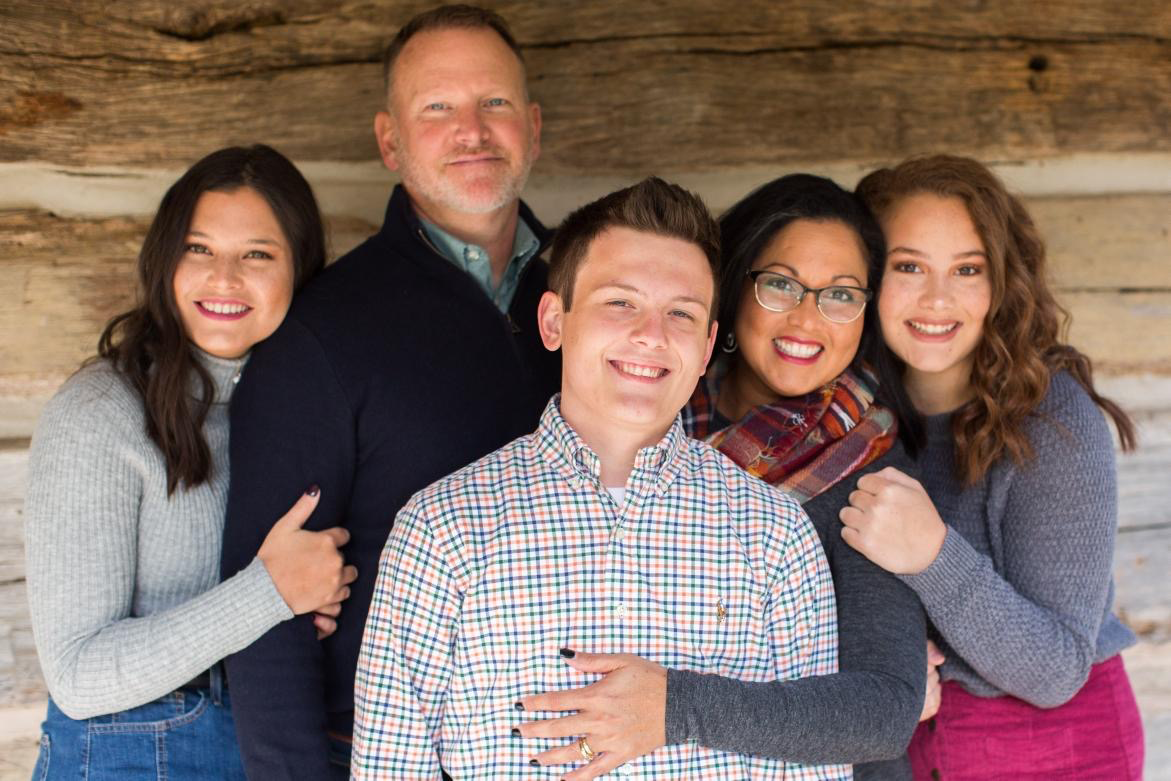 At ten years of age, Tyler entered foster care. Over the next six years, he moved in and out of various foster homes as he struggled to find a place where he belonged. He learned early on to be very independent.
In the early spring of 2018, Tyler found himself making the trip to My Friend's House (MFH) in Franklin for yet another stop in his journey. Tyler's goal then was to make it to his 18th birthday so he could go his own way.
It was at MFH that Tyler first met the Hindes family. Eric and May Hindes were very involved with MFH - Eric was a board member and May often made delicious food for the boys. During one of these occasions, the Hindes family really connected with Tyler. They had never considered foster care before, but after spending more and more time with him, they felt led to take on this challenge.
The Hindes Family applied in early summer of 2018 to become Tyler's foster parents. During that summer, Eric and May attended PATH (Parents as Tender Healers) training through the Department of Children's Services and completed the steps to become foster parents. They were ready to take Tyler "home". It did not take long for the entire Hindes family and Tyler to realize that Tyler was destined to be a permanent member of their family.
Six months later in February of 2019, they found themselves before the judge who had presided over Tyler's care all these years, but this time Tyler was getting his forever family. The Hindes became a family of five.
While at MFH, Tyler proved to be a hard worker and particularly enjoyed doing yard work. He loved playing UNO (cards) and video games, fishing, and writing music. He hated getting up early, but did what he had to do to complete the program. The program at MFH provides the boys with occasions to meet and interact with people in the community. These interactions offer boys like Tyler with opportunities to improve their education, learn valuable life skills, and even sometimes meet their forever families. May and Eric remain active volunteers at MFH and they are truly grateful for finding their son through our program.
Cortez Yorke-Bigbsy
Chris & Nicki Yorke already had two teenage children in the fall of 2017 and thought their family was complete. As leaders in the youth group at their church, Chris and Nicki offered to teach a Financial Peace course in Jan 2018 and they invited the My Friend's House (MFH) residents to attend. The class was no small commitment and the 8 boys at MFH were brought to class every single week for 12 weeks. Wednesday nights soon became the highlight for the Yorke's, in large part, because of the boys from MFH. They were impressed with the group of boys that attended each week. One boy with a contagious smile, named Cortez, stood out to them at every class. The Yorke's wanted to know more and to learn how they could help this young man. The Yorke's began the PATH (Parents as Tender Healers) training required to become a foster parent and then completed their home study. At the end of May 2018, Cortez moved into their home and enjoyed a busy summer with camps and a beach vacation. It was the first time Cortez had been to the ocean and the Yorke family was honored to be a part of that experience. Initially, Cortez said he did not want to be adopted and the Yorkes supported his decision. BUT THEN…in February 2019, Cortez approached them with the idea of adoption and their hearts melted. They began adoption counseling as a family and individually. On August 21, 2019 they made it official. Cortez even wanted to change his name on his birth certificate. They were very proud to announce their 6'1, 160 lb, baby boy, Javantae Cortez Yorke-Bigsby. The Yorke's are so grateful for MFH and the impact they are making in the lives of young men they serve. Without them, they would never have met their son.
Thomas Meadows
Thomas Meadows was a young boy of seven when he found out his father had cancer. His mother soon deserted the family, leaving his father to raise three children as a gravely ill single parent. A short time later, it would be Thomas that would arrive home from school to find his father lifeless on the couch. Thomas and his sisters were placed in the foster care system. Thomas bounced from house to house, often times afraid of what was beyond the front doors. Thomas stated in an interview that, "God finally answered his prayers in moving him to My Friend's House (MFH)." It was not his forever home, but he claims MFH got him to where he is today.
Thomas was relieved to finally be with caring staff. He enjoyed going to the YMCA, watching movies, playing instruments, canoeing, and so many more things. For the first time, he was never hungry and did not have to worry about where he would sleep because he had his own bed. He enjoyed going to school and was even afforded the opportunity to participate in extra-curricular activities, such as JROTC. Thomas really connected with the other boys and they became brothers who shared a bond through their losses and neglect. He felt there was no such thing as discrimination at MFH, it was a very strong brotherhood.
Thomas shared with us, "When I left My Friend's House I realized how important this house is to the community. Not only did it save me, but I'm sure this house has changed the lives of many boys. The program helped me get on my feet. While I was there, I regained my faith and hope of what my life could be." MFH helped Thomas find new foster parents. From there, Thomas found his footing to go on and become an independent adult. After high school, Thomas trained to become a certified low-voltage electrician and then he met Megan. Last year, Thomas became engaged to Megan and in November, they became parents to a beautiful baby girl named Mayla Jade. He is now working full time as an electrician and can support his family. Thomas will always be grateful for the love and hope that MFH gave him.